DevOps Against Humanity

We are excited to announce our version of party game for horrible developers, DevOps Against Humanity.
You may have played or heard of the popular "party game for horrible people," Cards Against Humanity, but if you haven't played DevOps Against Humanity yet, you're missing out! This hand selected DevOps Against Humanity card deck made it's debut last month at DockerCon where we had the opportunity to play with many of you. We even played a few hands with the game's creator @BridgetKromhout. By popular demand, this custom deck is now available for download. Ever wanted to Docker pull an army of chaos monkeys all carrying flamethrowers? The possibilities of this game are endless! You're welcome.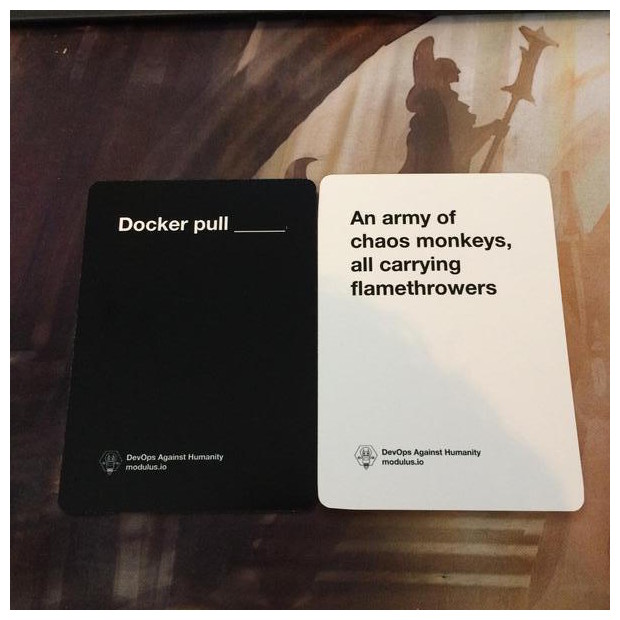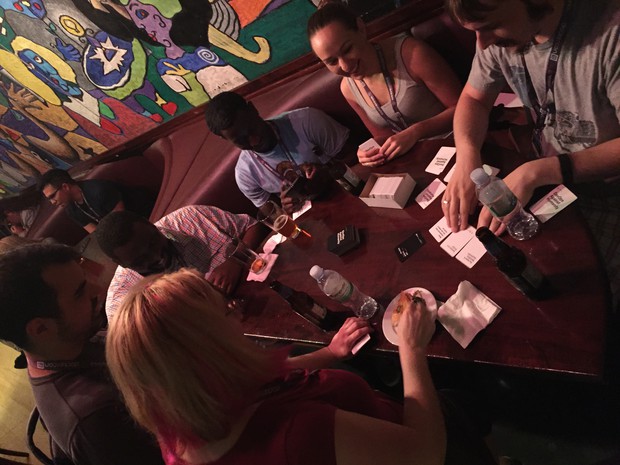 Click here to view and contribute to the DevOps Against Humanity project on GitHub.